So I've found out I've made a huge mistake on my BKM-129X designs (all of them): The low pass filter of the THS7374 is *not* disabled as was intended. As I myself have no hardware to test 480p and above, so I never noticed the issue, but Bob from RetroRGB.com noticed when running 720p sources through it, there is a softness to the picture which shouldn't be there. This is because I erroneously connected the BYPASS pin of the THS7374 to GND instead of VCC. This means that instead of disabling it, it is enforced. Nobody likes this filter, and it should never have been enabled! For 240p/480i/480p the filter makes no difference so if this is what you're using the board for, don't bother, but for 720p/1080i it makes a huge difference. Luckily the fix is rather easy, and can be carried out on already assembled boards.
Disconnecting BYPASS from GND
First thing to do is get the BYPASS pin (pin 9 of U2) disconnected from the GND plane.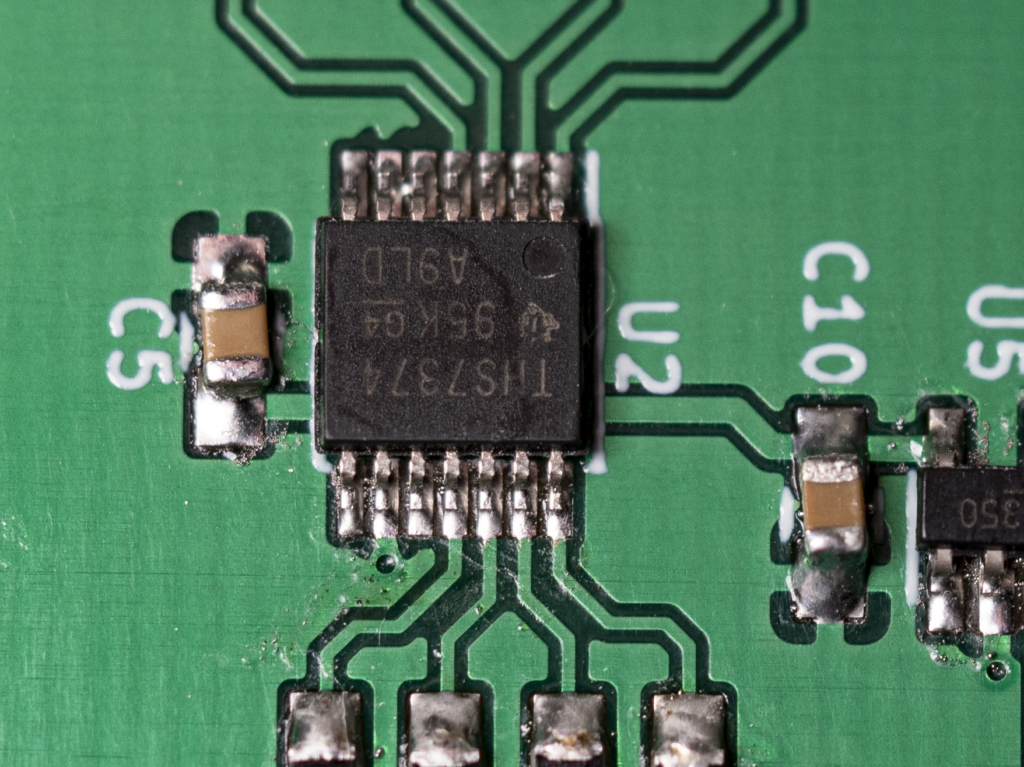 Pin 9 is connected to the GND plane through a small trace right in front of it. We need to cut this trace (or lift the pin). I prefer cutting the trace.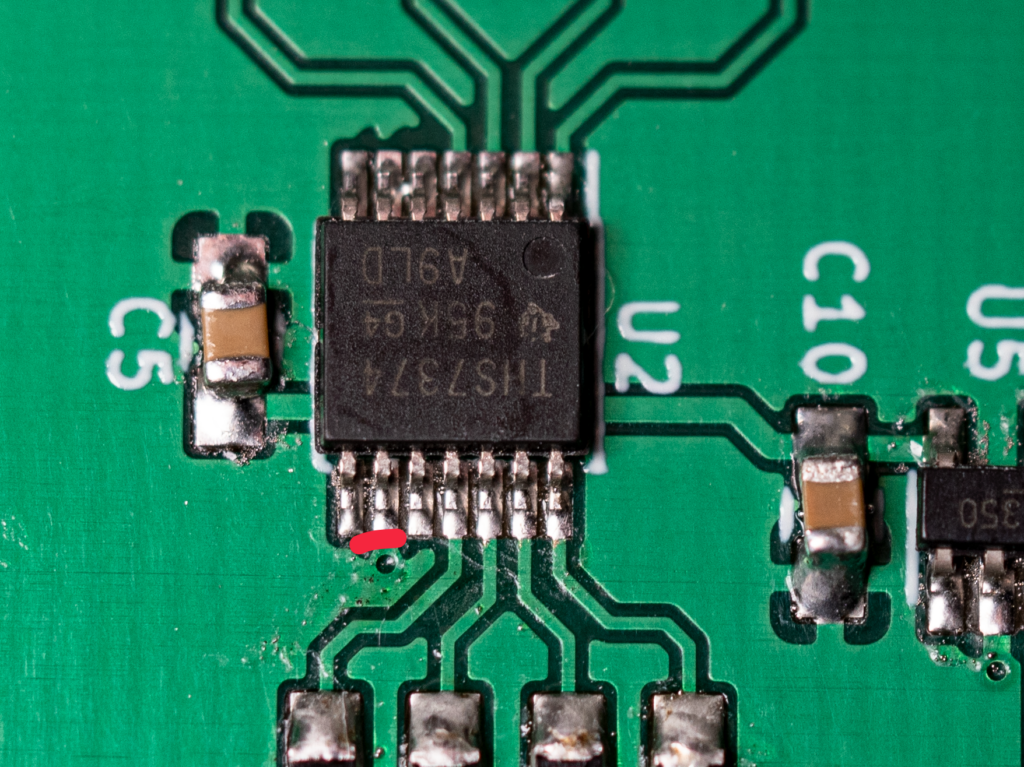 Use a scalpel or boxcutter blade to gently cut it. Its not very thick but its important to ensure the connection is completely gone, and at the same time ensure the via is not destroyed. The pin to the farthest left is not connected to anything, the other is VCC. Measure that connection to GND is gone by using a multimeter set to measure resistance.
Connecting BYPASS to VCC
After severing the pin, we need to connect it to VCC to force the low pass filter off. Luckily the pin right next to it, to the right, is VCC. The easiest is simply adding a small blob of solder to the two pins.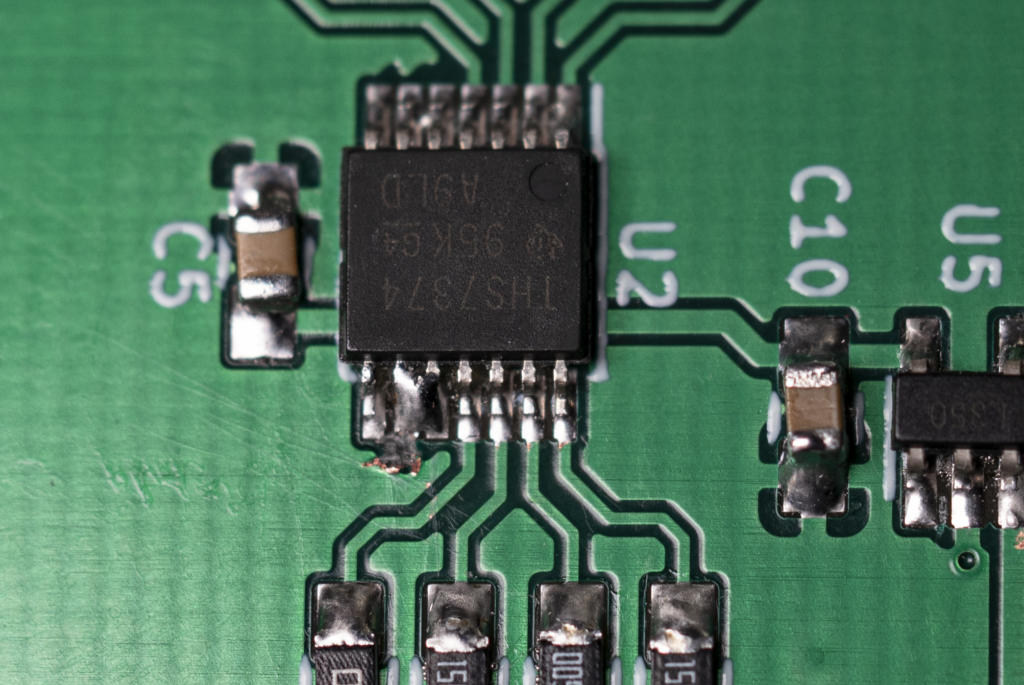 That's it. Enjoy 720p, and sorry for the inconvenience.